Hoop Shoot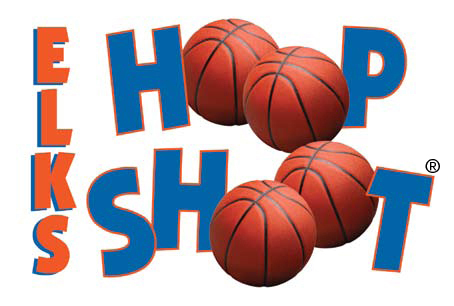 The Elks Hoop Shoot program provides a competitive basketball free-throw contest for more than three million boys and girls ages 8-13 every year. This program, adopted by the Grand National Lodge in 1970, has developed into one of the nation's largest and most recognized youth activities. The program passed the 100 million participant milestone and is recognized at center court of the National Basketball Hall of Fame in Springfield, Massachusetts.

This year's first local shoot was Saturday, January 20th at 9:00 am at the YMCA Ponds. A second shoot will be held on Saturday, February 10th at 9:00 am at the YMCA Ponds. The best out of 25 will move on to our District contest on February 17th in Charleston. After that will be the State contest on February 25th in Columbia and then the Regional contest in Valdosta, GA on March 17th. All winners from the Regional will go to Chicago in April to compete in the Nationals. All expenses paid for the family by the Elks.

Please contact Tammi Polzin if you can help out.